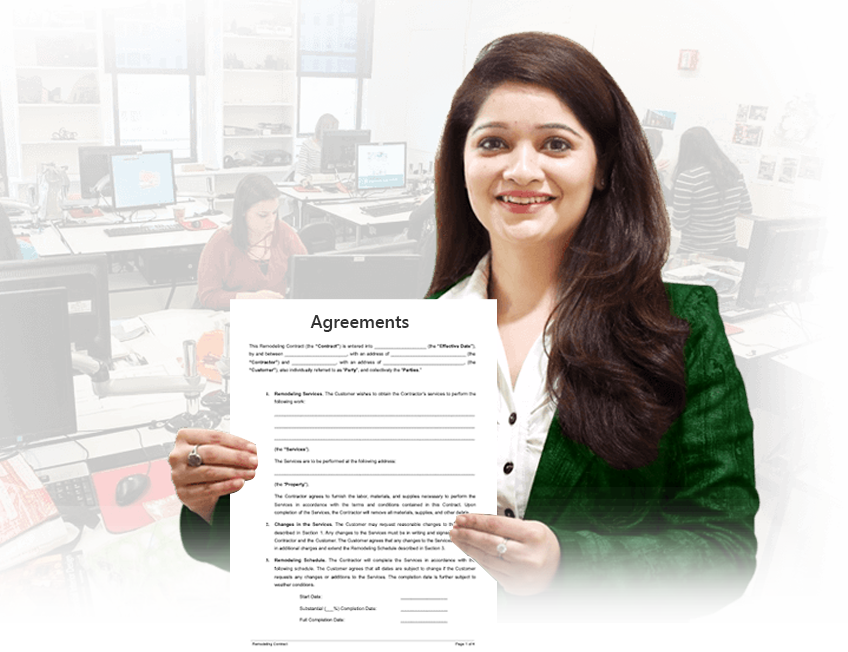 Integrated Ease of Doing Business Modules
Business Solutions for Digital Execution of Documents & Agreements
Smart Digital Solutions
Digitally Sign & Execute any Contract or Document (Letters/Invoices/Affidavits/Agreements etc.)
For Me / Personal
Online Contracting Solution at IOUX.
Make your Personal eAgreements at IOUX at minimal cost and Save your time and money.
Frequently used Agreement / Documents
View More
Customer Reviews
Makwana sagar
It's good for contract and agreement. And i would like to add that miss shruti, the one who help me with my documents, did really help me and I would like to thank her. Great cooperation.
Sourabh Ghosh
It was really quick and helpful. All thanks to Divya for walking an extra mile and helping me out throughout the process till the time I have received my documents. I would definitely recommend IOUX to all my friends and colleagues. Superb Service! Thanks & Regards.
Ashwani
Shruti from your company assisted all the way to make it super easy and breezy.
Dhruv Mahajan
All good and timely help provided by Divya. Just one suggestion, the team could add a description or flow chart indicating the overall process from beginning to end.
Dharmender Lodhi
Nothing need to be improved, well behave customer service, without calling they ask if u need any help
Sashindra Barma
Delivery of estamp paper quick...it takes normaly upto 24 hours. If delivery period of the estamp paper within 4 to 6 hours it would be great...
Deepak Sachdeva
I did rent agreement on the platform.. I found the process had all necessary control. All the parties got the option to review the agreement and share their feedback online..identity verification is a n important control built. Also wherever I had any query I was supported by the team esp. Vikram and Divya. I highly recommend the site.
Seshukumar reddy
Mr. Rahul has able to understand my query and able to give solution quickly which his amazing.
Sandya Rani S N
I am very happy with IOUX service. It made the process of drafting a rent agreement so easy and comfortable. Special thanks to Shruti, who answered all my queries and gave useful suggestions. Thank you. Will definitely come back the next time and spread the word.
Instant Hassle free & Cost-effective Execution of Online Agreements or Documents at
IOUX.in

or Mobile App

Use the IOUX APP for Fast, Paperless and Contactless way to Create, Customise & Execute your Contract or any Documents at Minimal cost and save your time and money.