Timely Payment of Invoices & Cheques
Business enterprises particularly the Micro Small & Medium Enterprise (MSMEs) face tremendous hardships due to delay/defaults in realization of their sales invoices/bills and cheques. Show More.. Show less..
Delayed or non-realization of dues from buyers is leading to many accounts becoming NPAs and forced towards insolvency or liquidation. The owners and operational creditors of such enterprises end up giving up their businesses for no fault of theirs due to non-payment of their bills by their buyers. Such businessmen face the threat of being closed or taken over thereby destroying their reputation, goodwill, social status and causing hardship for themselves and employees.

This problem has been hanging for a long time without any satisfactory preventive solution from the available administrative or legal framework.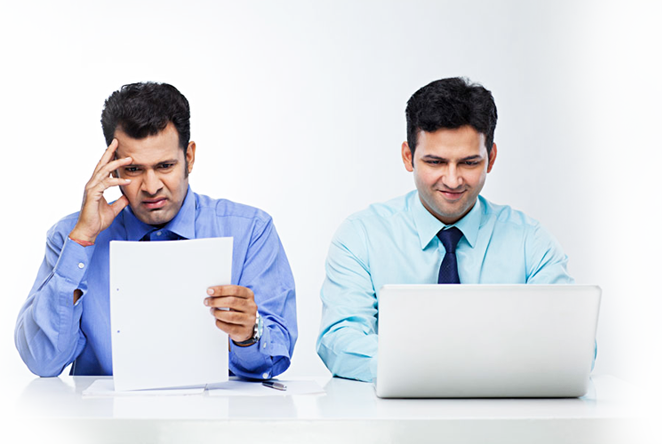 IOUX has launched an innovative solution to prevent the problem of delayed payments by introducing legal mechanisms called Invoice Payment Commitment and Cheque Payment Assurance.
Online Execution of legally binding Invoice Payment Commitment for timely payments of Bills & Invoices

Provision to create & eSign a Master Sales Agreement only once to take care of all future sales & invoices.

Cheque Payment Assurance Undertaking for timely payment of Cheques

Automatic reminders & follow-up with your buyers/debtors for timely realization of Sales Invoices & Bills

Web & Mobile based Instant Creation & eSigning with IOUX's vetted document templates, with eKYC & eStamping.

Serves as evidence for any legal proceedings & MSME facilitation council leading to faster resolution.

Easier to submit your application for Financing of Invoices & Bills at IOUX

Improve Working Capital Resources
Improved Cash Flow and Working Capital Resources

Ability to extend better payment terms to buyers

Easier for enterprises to Quality & Faster Credit Approvals

Amount borrowed can grow with your business

Up to 100% finance based on track record.

No/Very Low collateral option
Other Related Links:

MSME Development Act- Statutory Provisions for Delayed Payment of Bills of MSMEs Show More.. Show less..
MSME Facilitation Councils Show More.. Show less..
MSME Samadhaan – Delayed Payments Monitoring System Show More.. Show less..
Champions Portal of the Ministry of MSME, Govt. of India Show More.. Show less..