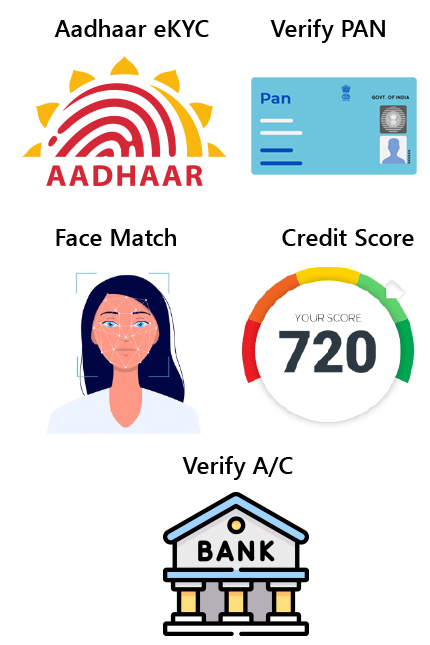 What is

eKYC?

KYC or 'Know Your Customer which refers to the process of identity and addresses verification of all customers and clients. The Reserve Bank of India (RBI) has made KYC mandatory for all banks, financial institutions and any other digital payment companies who carry out financial transactions.

The eKYC process, often called paperless KYC, is the process of electronically verifying the credentials of a customer. Aadhaar-based eKYC provides your proof of identity and address to the service provider instantly, dispensing the need for the tedious in-person verification.

Today all organisations when hiring people require prospective employees for clarification, empanelling vendor and contractors auth. To establish trust between unknown parties, desirable by contractor vendor govt background check, employers

IOUX takes all these aspects into account for online execution of your Lease or Rent Agreement, Click here to Start.
Perform eKYC
effortlessly at IOUX
Being a leading online contract service provider in India, IOUX offers remote and easy eKYC services. IOUX is licenced for e-kyc by UIDAI and the government of India. IOUX authenticates the pan card ,aadhaar card and other valid ID proof details of the transacting parties as per the mandate given by the government. This is at par and identical with the KYC process carried out by banks.
IOUX is highly non intrusive does not save the user data and is compliant with the IT Act, 2000
The benefits
eKYC
Speedy verification instant report: The eKYC process takes just a few minutes to verify and issue
Is done remotely and is hassle free
Eliminates the requirement of photocopies and careful handling of documents
Helps you increase security for your system and reduce fraud in the digital on boarding process
Improves customer experience
eKYC documents have the same legal weight as paper documents