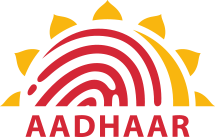 What

is eSign

Aadhaar eSign is an online electronic signature service in India to facilitate an Aadhaar holder to digitally sign a document. The signature service is facilitated by authenticating the Aadhaar holder via the Aadhaar-based e-KYC (electronic Know Your Customer) service. All you need is an Aadhaar card and a mobile number registered with Aadhaar, and that enables you to eSign a document from anywhere without being physically present.
eSign & Execute
any Document/Agreement
IOUX enables its users to eSign a document or agreement online by completing an easy step-by-step process. This is a very simple, cost-effective and quick process. Unlike traditional digital signatures, online e-Sign does not require any hardware keys/tokens. IOUX offers the facility for multiple persons, parties, witness(s) & guarantors to eSign & Execute the same document online.
Benefits
of e-Sign
No hassle of physically meeting someone for signing a document
High level of User Convenience
Saves cost and time
Paperless & better Audit Trail with date-time stamped Signatures
Integrity and non-reputability
Digital Signature without carrying any Hardware token
Safety & other Features
of e-Sign
Easy and most secure way to digitally sign documents anywhere at anytime
Secure online service access
Prompt and signer-friendly
High level of Privacy maintained for the signer
Immediate destruction of keys after usage
Facilitates legally valid signatures as per the IT Act 2000
How Secure
Is Aadhaar Based eSignature?
It is Indisputably secure. The eSign is a more secure alternative to physical signatures as the Audit Trail keeps track of all actions over the document and we can prove the authenticity of the signature indisputably.